Matching Old Plastic Laminate on Cabinets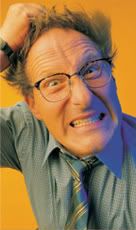 Having trouble matching old plastic laminate on a cabinet? Finding unavailable colors or patterns can be frustrating but not impossible. Neutrals such as white, antique white and almonds should be available with most suppliers but patterns and wood grains change annually.
The process of finding the match is what can get tiresome. There are several plastic laminate companies to sift through. With today's technology much of this can be done on the Internet but as suggested in our article on Finding Discontinued Formica, a local cabinet maker who has been in business for many years may be your best place to start.
Color consistency with these mica developers, on in-stock items, remains accurate throughout time, but the top coats vary. This variance is due to manufactures changing the sheen or texture of the clear top coats. Yet, the color remains true to the original mix. This has always amazed me that a piece of twenty year old Formica will match perfectly with a brand new piece.
Many of the primary solid colors are still available today by most of the manufactures. Granted, avocado greens, mauve shades, pink tones, light blues mixes and purple hues will most likely have been long gone.
Difficult to Find Old Wood Grain Plastic Laminate Patterns
Throughout recent years finding old wood grain plastic laminate has become increasingly difficult. Patterns and wood tones have made such a drastic swing from pink and mauve shades of replicated stained wood, popular in the eighties, to dark cherry and light maple tones being popular in the years of two thousand.
Some of the old grey wood tones are still in stock but just about all of the pickled finishes have faded away and cannot be found any longer. Don't lose hope though, this article on finding discontinued Formica can help with your challenges.
I have had much success at matching old colors and several failures during the discovery process too. What now? seems to be a question that can only be answered by the owner of the cabinets when a match cannot be found. Oftentimes, I have stripped plastic laminate wood grains, patterns and solids from existing areas of cabinetry that never really ever get seen in order mend a damaged area of a customer's cabinetry. Remember to think outside the box and it's possible that you will find an economical solution if the solid color, wood grain or pattern of mica is unavailable.